2021-02-19 20:04 |浙江侨联
  "When are you going home?" is possibly the most frequently asked question before the Spring Festival. But the ongoing epidemic has obstructed family reunions for two consecutive years and slowed down the travel rush, also known as chunyun.
  Chunyun begins 15 days before the Spring Festival and lasts for 40 days. This year's travel rush started on January 28 and ends on March 8. And Tuesday marked halfway through this period.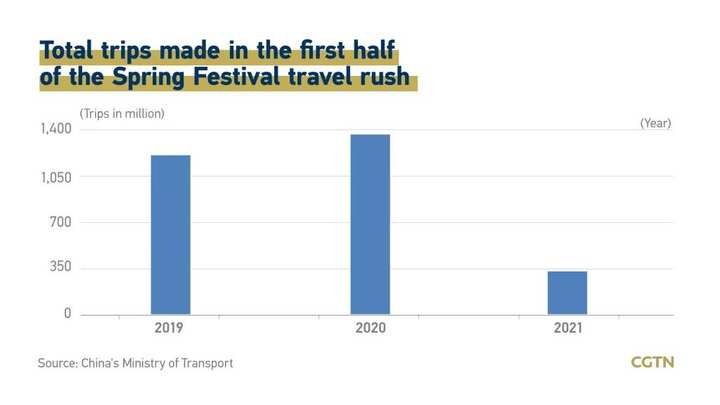 Statistics from China's Ministry of Transport (MOT) show that a total of over 335 million passenger trips have been made so far, around 73 percent down from the same period last year, before the coronavirus epidemic broke out across the country.
  The ministry expected a total of 1.7 billion trips during the travel rush, 10 percent higher than that of 2020. The number is still approximately 60 percent of the pre-pandemic years.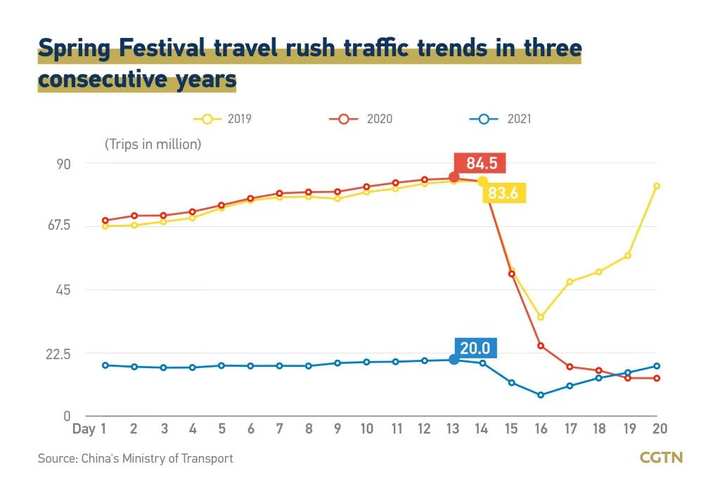 The peak travel time among the first half of the Spring Festival rush came before the Chinese Lunar New Year's Eve, according to data from MOT. The busiest day of both 2020 and 2021 fell on the 13th day of the first 20 days, two days ahead of the Chinese Lunar New Year's Eve. Around 20 million passenger trips were made on a single day this year. Yet, the number is only one-fourth of the trips made in the same period last year.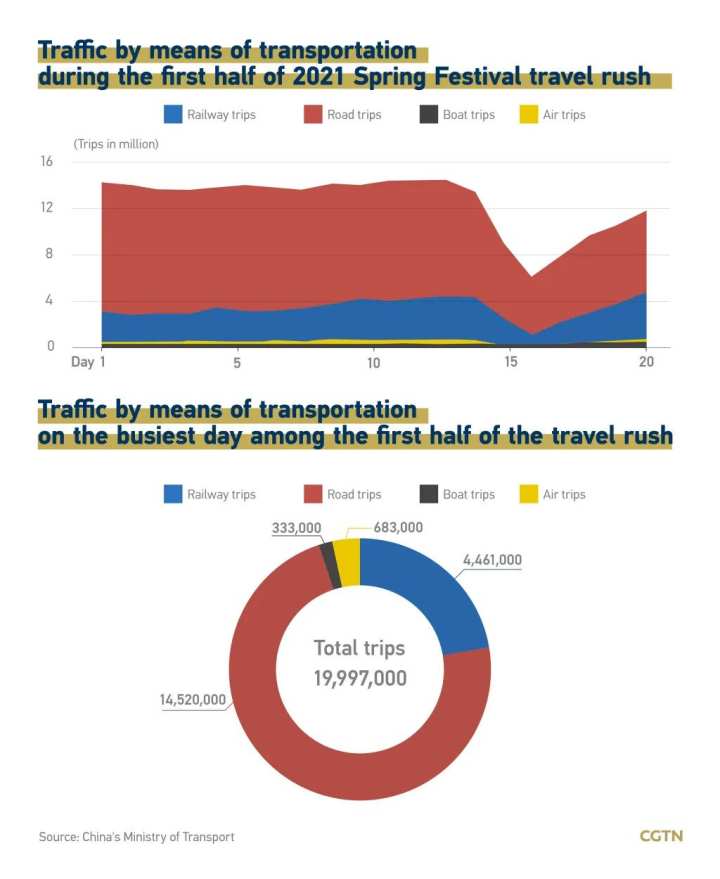 Road trips, as one of the most popular means of travel during the holiday season, sent more than 251 million people home for reunions, accounting for approximately three fourths of the total trips. On the peak travel day among the first half of the travel rush, 14 million people traveled by road and 4.5 million people by railways.
  As COVID-19 clusters emerged across the country before the holiday season, China encouraged people to stay put and avoid "non-essential" travel. To curb the resurgence of the virus, authorities required all residents in high-risk areas to stay in their current neighborhoods to prevent further spread; travelers from medium-risk areas require permission from local epidemic prevention and control authorities; while those from low-risk areas are able to travel with a health QR code.
  Transportation authorities also released guidelines to ensure safe travels amid the pandemic. Regular measures include wearing masks and increasing the frequency of disinfection.
  Responding to the call for avoiding "non-essential" travels, flight tickets during the travel season can be returned or changed once without extra charge. Likewise, railway updated its refund policy that train tickets could be returned without charge up to eight days before the trip instead of 15 days.
  来源|中央广播电视总台
  您的声音对我们来说很重要
  来稿来信请联系
  zjsqlxcb@126.com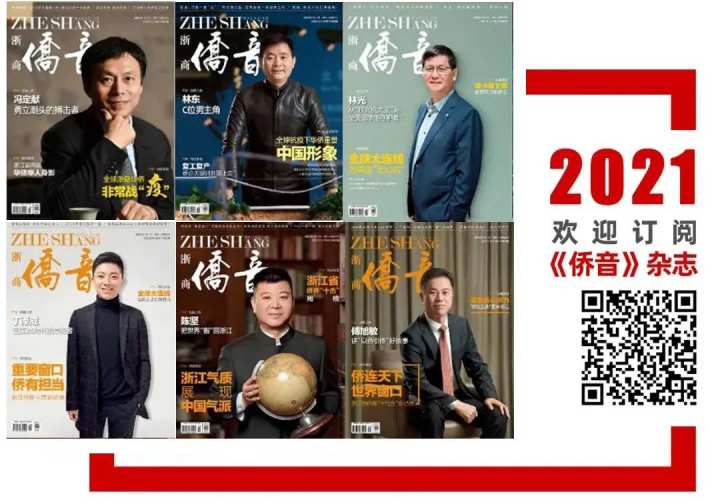 重 磅 推 荐
  @海外浙籍留学生还未申领健康包的看这里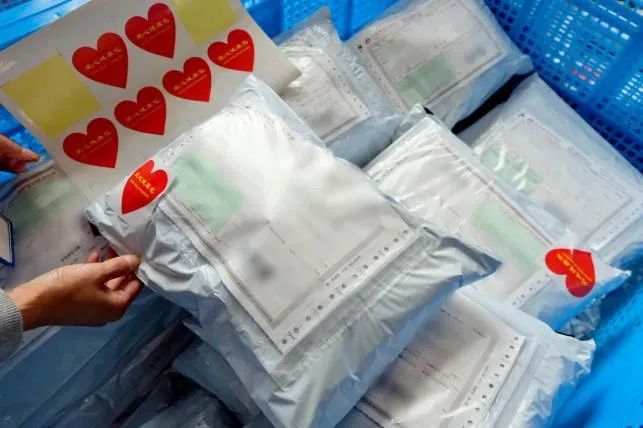 @海外浙籍侨胞,互联网医院侨胞健康关爱咨询平台上线啦!
  @海外浙籍侨胞(留学生) 疫情期间回国必知